My Family: My wife Carla and I married in 1999 while I was the Jr. High director here at Northlake. We have two children; Haley and Jackson. I have been on staff at Northlake since October 20, 1999. I have served as the Youth Pastor, Executive Pastor and am currently serving as Northlake's Lead Pastor.

Where I grew up: I grew up right here in the Lynnwood/Bothell area and graduated from Seattle Bible College in 2000.

My Heroes: Many people have helped me to develop into the person that I am today. I am able to stand on their shoulders and hope to provide the same vantage point to those who will come after me.
My Family: I have been married to Debbie since 1984. We have four daughters; Breanna, Brittany, Brooke and Braelyn, as well as two son-in-laws, Chris and Jay. I have been on staff at Northlake since February 16, 2000. I began as Northlake's Worship Pastor and am currently serving as Northlake's Discipleship Pastor.

Where I grew up: I grew up in Regina Saskatchewan in Canada.

My Heroes: My heroes most definitely would be my Mom and Dad. They were such faithful followers of Jesus Christ, and raised their family to do the same. My greatest hope is that I continue to pass that legacy on to my children and their families. (We do have a couple of son-in laws now, although we STILL don't have any grandchildren!)
My Family: My sweet wife Amanda and I have been married since January 2015. We have three beautiful, full of life, spunky daughters, Annalynn, Cora, and Charlotte. I've been on staff with Northlake as the Family Pastor since December 7, 2020. I look forward to getting to know you!

Where I grew up: I grew up in South Everett walking distance from my schools and favorite donut shop.

My Heroes: I have several people who I admire and look up to. My mom and dad who sacrificed so much for my two brothers and I. My mentor and Pastor, David Lundquist, who discipled me and taught me what it means to LOVE and serve my family, and others. Bob Goff is such an inspiration to me as I've seen the way he intentionally lives out his Christian faith every day. I hope to inspire and encourage the next generation in the way I have been through these heroes.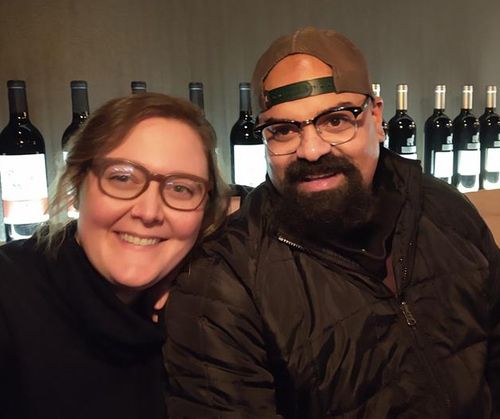 My Family: My husband Auston, and I grew up at Northlake and got married in 2008. We have three darling, hilarious, and joy bringing sons, Moses, Shepherd and Isaac! I have been on staff at Northlake as the Worship Leader since July 25, 2016.

Where I grew up: I grew up in South Everett and am blessed to still be living in my childhood home (thanks Mom and Dad!).

My Heroes: I draw so much inspiration from women around the globe and in my life, who are following Jesus with all that they are, no matter the cost or the way it looks to the world. Their call is from Jesus, not man. Additionally, my heroes are the women of the Bible who boldly pursued Jesus the same way; Priscilla from Acts, Mary, Jesus's mother, the woman with the alabaster jar. I want to be like them, giving myself as a living sacrifice in each and every season and opportunity God places me in.
My Family: Darren and I have been married since 1993. Jordan our daughter is married to Jesse and they have three children Kaiden, Katalina and Kazador and live in Texas. Connor our son is married to Mary and they currently live in Renton, Wa. I began working at Northlake on August 26, 1999 but did step out of my role for a few years and have been back since November 16, 2015. I am currently serving as one of the Administrative Assistants in the office.

Where I grew up: I grew up in Sneads Ferry, NC but have lived in Washington since 1992.

My Hero: My mom is my hero! She raised three girls by herself and always made sure we had exactly what we needed. She is a breast cancer survivor and is now living with Alzheimers. She is the perfect example of dedication to the people she loves and she is the strongest woman I know. My superhero is Wonder Woman! I couldn't wait as a child to watch her fly off in her invisible plane!
My Family: Mark and I were high school sweethearts and we've been married since 1987. We have twin girls who are off at college, so we are adjusting to life with an empty nest.

Where I grew up: I was born and raised in the Seattle area and have lived her most of my life, with the exception of 4 years when Mark was in the Army during which time we lived in California and Texas. I love the natural beauty of the Pacific Northwest and was very happy to return to live close to family and friends.

My Hero: My heroes are my daughters. Growing up with all the challenges of today, they have chosen to live for the glory of God. They stand firm in their faith as they work hard and navigate everything life throws their way.
My Family: Stephanie and I met in North Pole, Alaska in 2002 and married in 2006. I'm the proud father of Daniel and Sierra and am known as "Pa Pa Smitty" to my granddaughter, Lakyn.

Where I grew up: I grew up in Varnado, LA (75 miles north of New Orleans) and joined the Air Force at age 17 where I saw the world (literally) during my 23-year career. I've been involved with various video ministries since 2003 and decided to complete my degree in Communications from Northwest University after retiring from the military.

My Hero: My mother, Doretha Smith is my hero. Her unwavering love and support helped shape the man I am today. My mom is steadfast in her faith, which she instilled in me, along with a love for others. Through all the ups and downs of life, whether I was stateside or overseas on a deployment, she was always praying for me.